El último de Alta Potencia Extractor Portable

Haga doble Margen de limpieza


El Ranger es de aproximadamente el mismo tamaño global como un estándar de 12 galones portátil extractor. La gran diferencia es su extra grande de 24 galones del tanque de agua limpia que tenga con extraíble "Pod Extractor" (bomba de salida del dispositivo). Esto permite al operador de limpiar más de dos veces tan largo como un extractor estándar sin detenerse para volver a llenar y vaciar. Exclusivo diseño modular del Ranger permite 40 libras Pod Extractor para ser fácilmente removido del tanque de 54 libras inferior 24 galones de sujeción para facilitar la carga y descarga del vehículo. El Pod Extractor también puede ser utilizado sin el tanque de 24 galones de sujeción para directo grifo conectar modo de limpieza sin parar.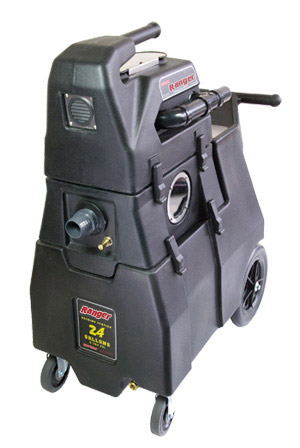 Enorme 24 galones del tanque que sostiene



Auto bomba fuera


Alta velocidad Dual 2-stage vac
motors with 200 CFM



1,200 PSI La bomba es regulable


Convierte a Compact CFX
(Click here to see CFX)



Elimina la brigada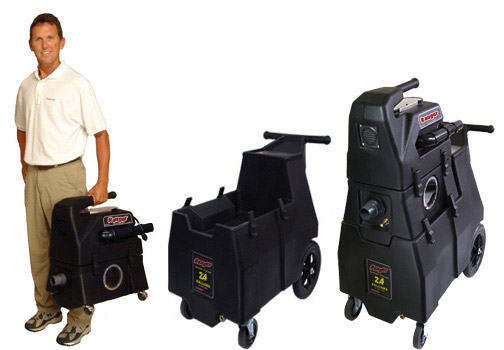 El Ranger se puede limpiar sin parar durante más de dos veces más que una norma galón extractor 12!