Why Have a Website?
It is a fact that every day more and more people look to the internet instead of the Yellow Pages to shop for products and services. Rotovac is now offering Custom Marketing Website packages to help Rotovac owners market their carpet cleaning business.

Rotovac has designed more websites for professional carpet cleaners than anyone in the business. With a Custom Marketing Website you get a professional website that fits your business needs and allows you to take the driver's seat in your marketing campaigns. With Rotovac you get much more than just a website including: high quality images, marketing tips and ideas, 1 on 1 support, copyright images and logos, and online videos to show your potential customers how the Rotovac out-cleans all other methods. You can quickly and easily e-mail links to your website to potential customers such as property managers, real-estate agents, businesses, restaurants, home owners……… and let your website do the selling for you.


This powerful sales tool is designed to
generate new leads 24 hours a day
. You can also use your website in your sales presentations, over the phone, or in person to effectively deliver your sales message and give your company the professional image that people are looking for. Compared to traditional print advertising your Custom Marketing Website costs hundreds less and has the ability to generate more leads resulting in a much higher return on your investment. Many of our customers say their website paid for itself within the first month.
Search Engine Optimized
Search Engine Optimization (SEO) is critical to the success of any website. To be effective and rank highly your website must have quality content, optimized keywords, multimedia and a strong linking network. We offer you expertly written content with multimedia and highly targeted search optimized terms to help you out rank your competitors and gain more business.
Easy Start Up
We do it all for you. You don't have to know anything about web design. Our expert web design team along with our user friendly web management console allows you to quickly and easily customize your site with your own photos, monthly specials or other services you wish to promote. In just two to three weeks you can have your website up and bringing new customers.
Monitor your Progress
Monitor where your internet traffic is coming from in real time, keep tabs on how your online advertising campaigns are performing. Our system takes all the guess work out of online marketing.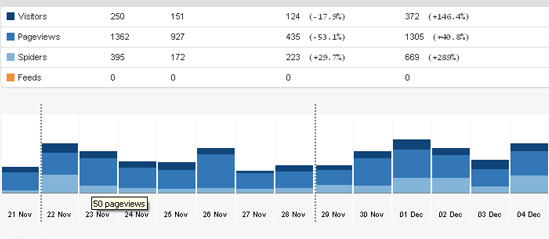 Website Packages:
---
---
Rotovac Marketing Website Package: $995.00
Your Contact Information on Website
Videos of the Rotovac in Action
Content written by professional carpet cleaners
Basic On-Site Search Engine Optimization
Access to the Rotovac Resources Center
Easy to Use Web Management Console to change content 24/7
Website Statistics
*Unlimited 1 on 1 U.S based technical support
---
Don't let another day go by without marketing your business to the maximum number of people possible.
Call us to sign up today!
888-768-6822